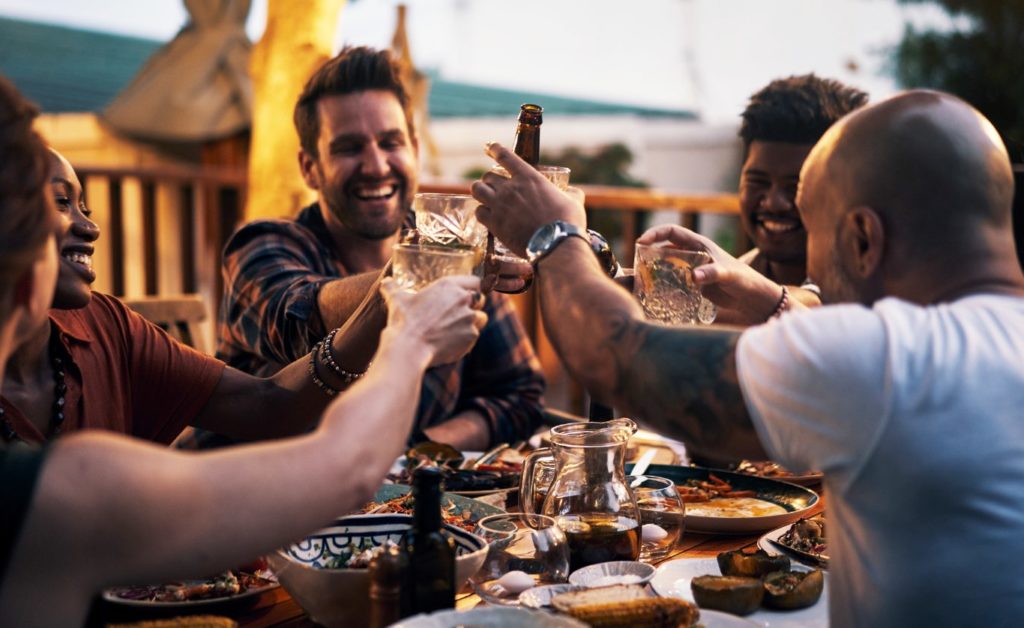 Gratitude opens the door for us to appreciate what we have, instead of always focusing on what we don't.
It's natural to fall into the thinking that something new or different, or something someone else has, could make you happier than you are. But, the reality is this type of thinking does little to improve your mental well-being.
Gratitude is the antidote to a "grass is greener on the other side" mentality.
Gratitude will help you feel more positive emotions, appreciate positive experiences more fully, and have stronger, healthier relationships.
There's tons of research to support a positive connection between gratitude and individual well-being.
What's the connection?
Practicing gratitude has been demonstrated to increase happiness. When you practice gratitude, you're acknowledging the things in your life that are good.
This will help you feel more positive emotions, appreciate positive experiences more fully, and have stronger, healthier relationships.
For example, couples who take the time to express gratitude to each other not only feel more positive toward the relationship but also feel more comfortable expressing concerns about the relationship, according to one study.
Not sure how to get started?
You can practice gratitude in any number of ways. And, it doesn't just have to be gratitude for something in your life right now. It could also be gratitude for something in the past, like a cherished memory, or gratitude for something in the future, like a family vacation you're excited for.
Here are three ideas for how to practice gratitude in your daily life.
1. Write a thank-you note
You can make yourself happier and nurture your relationship with a friend, family member, or whoever by writing a thank-you note to express your appreciation for that person's role in your life.
Try to get in the habit of sending at least one thank-you note a month. You could even write one to yourself if you need a dose of self-love!
No time to sit down and pen a note the old-fashioned way? Even a little gratitude text could do the trick!
2. Keep a gratitude journal
Make it a habit to write down or share with a loved one thoughts about the gifts you've received each day.
Pick a time every week to sit down (it's easier to get going with a new habit when you make it part of your routine!) and use that time to reflect on what went right that week or what you're grateful for. Then, write it down!
3. Pray and/or meditate
If you're religious, prayer's a great way to practice gratitude. For Christians, appreciating the beauty and awesomeness of creation as a reason to thank God is a great place to start!
Not your cup of tea? Try meditating! Rather than meditating on a word or mantra, meditate on what you're grateful for, even if it's something simple like the weather.
The Calm app is an awesome resource if you're looking for guided meditations.
Ready to get started?
Luckily, this isn't our only blog on gratitude. Take a look through our archives for even more gratitude-focused content. We hope you find practicing gratitude to be as helpful as we do!
We also recommend viewing this awesome TED Talk on how gratitude is the key to happiness from Brother David Steindl-Rast, a Benedictine monk and interfaith scholar.