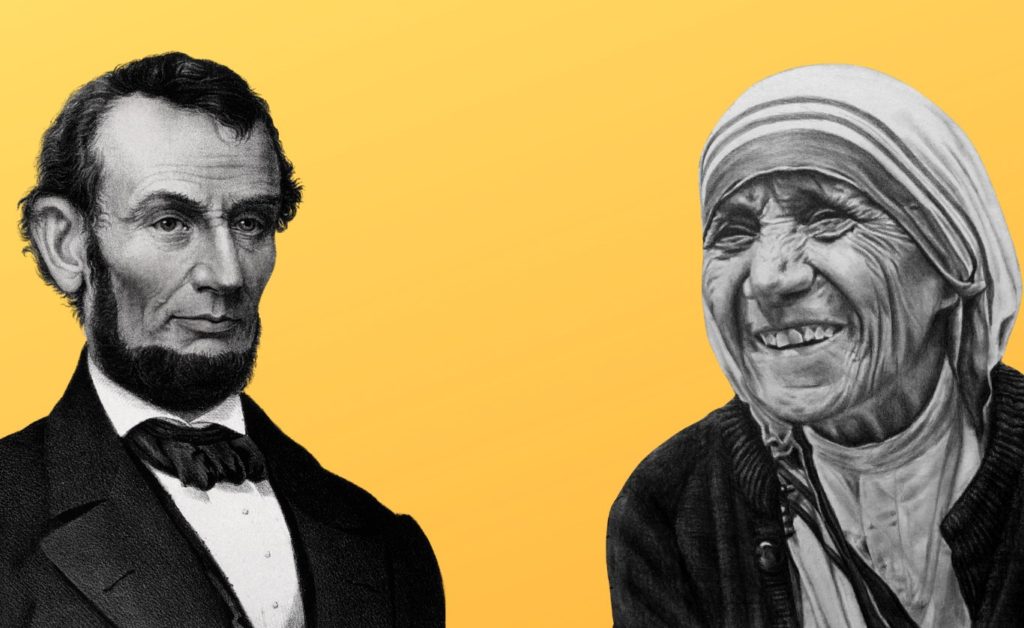 There's tons of positive psychology research to support a connection between gratitude and wellness.
Gratitude can help you feel more positive emotions, appreciate positive experiences more fully, and have stronger, healthier relationships. So, it's easy to see why gratitude is an awesome thing to practice everyday!
But, don't just take our word for it. Here are five historical figures, dating all the way back to the classical era, who appreciated the value of gratitude.
Dalai Lama
"The roots of all goodness lie in the soil of appreciation for goodness."
Dalai Lama is a title given by the Tibetan people to the spiritual leader of the Gelug or "Yellow Hat" school of Tibetan Buddhism. The Dalai Lama has always been a symbol of unification of the state of Tibet, as well as Buddhist values and traditions. The 14th and current Dalai Lama is Tenzin Gyatso, who lives in India as a refugee.
Albert Einstein
"There are only two ways to live your life. One is as though nothing is a miracle. The other is as though everything is a miracle."
Albert Einstein was a German-born theoretical physicist and is acknowledged by many as the greatest physicist of all time. He's known for developing the theory of relativity, as well as his contribution to the development of the theory of quantum mechanics.
Tecumseh
"When you arise in the morning give thanks for the food and for the joy of living. If you see no reason for giving thanks, the fault lies only in yourself."
Tecumseh was a Shawnee warrior chief and persuasive orator. During the colonial era, Tecumseh succeeded in organizing a Native American confederacy, achieving an unprecedented level of inter-tribal unity.
Charlotte Brontë
"For my part, I am almost contented just now, and very thankful. Gratitude is a divine emotion: it fills the heart, but not to bursting; it warms it, but not to fever."
Charlotte Brontë was a 19th Century English novelist and poet. Her novel Jane Eyre is one of the most recognized classics of English literature.
G.K. Chesterton
"I would maintain that thanks are the highest form of thought; and that gratitude is happiness doubled by wonder."
Gilbert Keith Chesterton was an English writer, philosopher, lay theologian, and critic at the turn of the twentieth century. Near the end of his life, Chesterton was invested as Knight Commander with Star of the Papal Order of St. Gregory the Great (KC*SG) by Pope Pius XI.
Rabbi Harold Kushner
"If you concentrate on finding whatever is good in every situation, you will discover that your life will suddenly be filled with gratitude, a feeling that nurtures the soul."
Harold Kushner is a prominent American rabbi and popular author. He is a member of the Rabbinical Assembly of Conservative Judaism. He has written 14 books, including multiple bestsellers.
Dietrich Bonhoeffer
"In ordinary life, we hardly realize that we receive a great deal more than we give, and that it is only with gratitude that life becomes rich."
Dietrich Bonhoeffer was a Protestant pastor and theologian who actively resisted the racist actions of the Nazi regime during the World War II era. In addition to his legacy of anti-Nazi dissent, Bonhoeffer's theological writings became widely influential.
Cicero
"Gratitude is not only the greatest of virtues, but the parent of all others."
Cicero, in full Marcus Tullius Cicero (born 106 bce, died 43 bce) was an influential Roman statesman, lawyer, scholar, and writer during the age of the final civil wars that destroyed the Roman Republic.
Who else?
These are just five examples of historical figures who recognized the importance of gratitude. There's plenty more! If you'd like to see more quotes about gratitude from influential people through the years, check out this article.