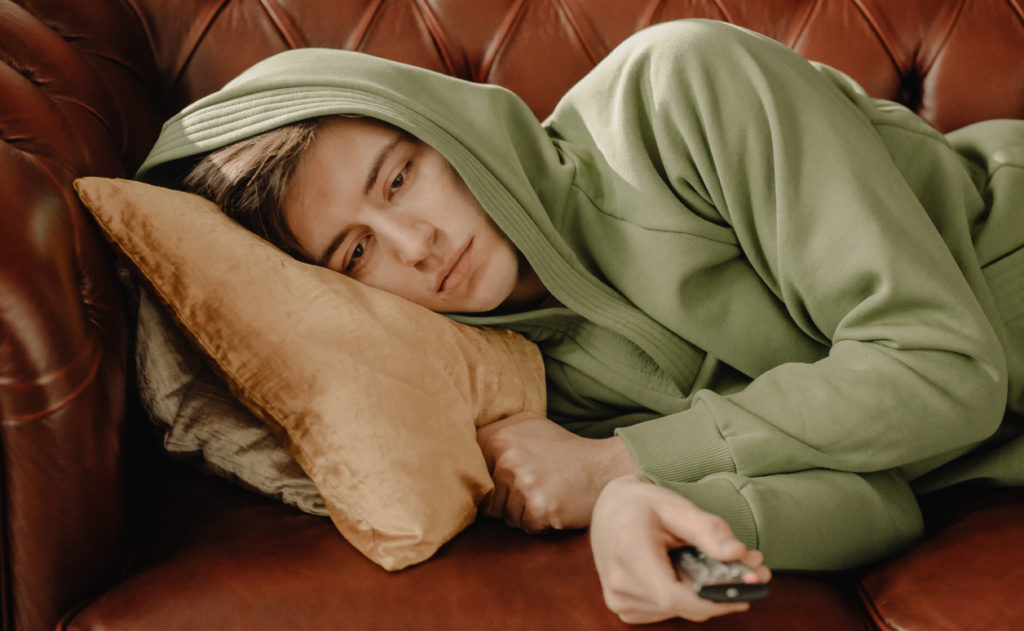 Boredom, no big deal right? Actually, it's a bigger problem than most people think.
Through lack of physical activity and inattention to diet, too much time in a bored state is likely to contribute to a decline in overall health. For example, long-term boredom can increase a person's risk of cardiovascular disease, as well as increase the likelihood of obesity.
Not to mention, constant boredom can be a sign of depression. 
Now, consider that the average adult in the United States experiences 131 days of boredom a year. Or that 90% of students experience boredom at least one time per day. So, Halcyon set out to do something about it.
The campaign
We recently launched a campaign to educate people about the serious implications of boredom and instigate behavior-change to address it.
We put together a 10-question quiz that would inform people about the effects of boredom and challenge them to take boredom seriously as a physical and mental health risk. At the end of the quiz, we included a toolkit of ideas for people looking to break the cycle of boredom.
Facebook interest research was done to focus the audience to ensure audience relevance would be high. Using this research, we identified three target interest groups for this campaign.
The first was mainstream media followers across the U.S., Canada, Australia and Europe. The second audience was those who uniquely followed social platforms. The third targeted the followers of large health and wellness influencers.
As it turned out, the mainstream media audience was slightly more engaged compared to our other two target audiences.
And it would seem that women are more engaged with the boredom topic than men. A whopping 74.4% of sessions on our campaign page were female!
The results
The campaign was a success! Respondents were split almost evenly in terms of having or not having prior awareness on the issue of boredom. 56.4% of respondents were aware of the facts we presented, while 43.6% of respondents stated they had learned something new.
To sum it up:
83.1% of respondents stated they care more about boredom after what they learned from our quiz.
82.2% of respondents stated they would be more inclined to change the way they live to address boredom.
93.53% of respondents who completed the survey accessed the post survey toolkit on how to monitor boredom.
What you can do
If you want to learn more about boredom's causes and effects, and how you can prevent boredom in your own life, just follow these easy steps:
Test your knowledge and take our quiz!
At the end of the quiz, take a look at our toolkit of boredom-fighting strategies.
Share! Tell your friends what you've learned, send them the quiz and help increase awareness about boredom.
Donate! When you donate to The Halcyon Movement, you help us continue to bring awareness to issues like boredom that get in the way of human flourishing.